Details
---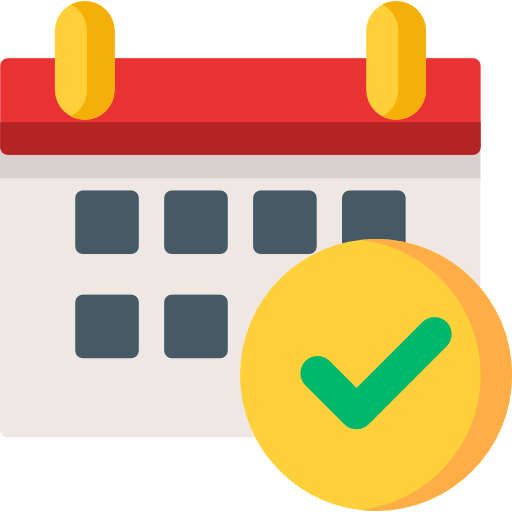 Possession Date
November 2022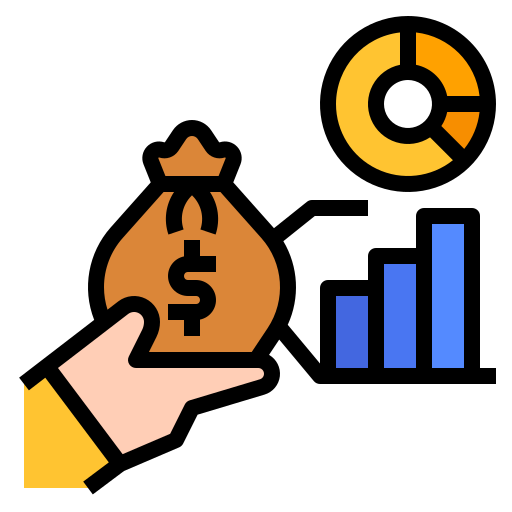 Investment Starts
₹22 Lac Onwards*
Location
Sector 83, Gurugram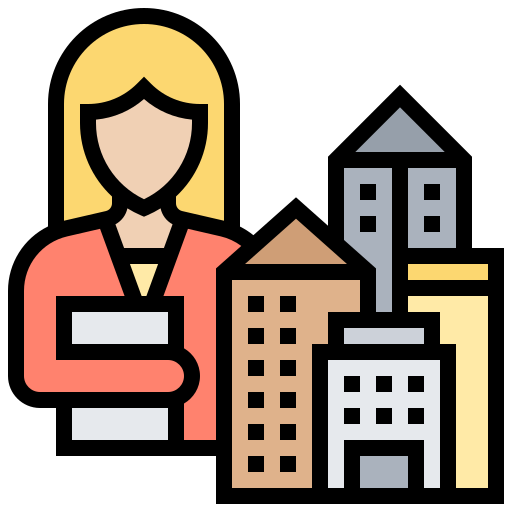 Property Type
Retail/Foodcourt/Multiplex
VLPL 83 AVENUE
SECTOR – 83, GURGAON
The latest project of the company VLPL is multi-facility commercial development names VLPL 83 Avenue. This is a highly promising project which takes innovation and creativity to a completely new level. This project is a one-stop destination for fulfilling the varied needs and desires of people, of different age groups. The project has been designed by one of the most prestigious architects in the world. The innovation and creative action on the project offers a complete visual treat for the eyes. It is filled with numerous facilities and features which lift the excitement level of the people to a completely new level. The project comprises Retail, Multiplex, Restaurants, Food Court, Anchor Store, Offices, Hotel and Apartments. The project is located on sector 83, Gurgaon city, which is fast developing into a highly posh location. The area is surrounded by numerous elite sectors which would certainly bring in huge footfall in the project. The VLPL 83 Avenue price list of the project is very reasonable now and it will increase in future. The project VLPL 83 avenue payment plan is a very exciting one with numerous offers and benefits for the investors.
Commercial real estate helps you to earn a tax efficient monthly rental incom on your investment. It has been an age old tried and tested way to build capital while also serving as a security as a second household income securing your and the future of your loved onces. Investing in commercial real estate is lucrative and serves as good hedge against the volatily of the stock market and other asset classes. Investors can make money via appreciation when they sell the property but most returns are generated through rents collected from tenants which are way higher as compared to the returns on renting residential properties. The reason why people started buying second or third residential properties was due to the constant rise in the residenial property price which has flattened over the years.
VLPL 83 AVENUE HIGHLIGHTS
The extraordinary commercial complex of the company is going to be the liveliest location of sector 83, Gurgaon. This project offers the perfect combinations of the unimagined sectors like offices, retail, hotels, apartments, restaurants, etc. it is one exclusive place which lavishly fulfils all the desires of the people at one place. This project offers the best class amenities and modern style facilities for the people. The project aims to start a new trend of combined set up of enjoyment and fun time at one place. Some of the highlights of the project mentioned in the VLPL 83 Avenue brochure are
---
VLPL 83 Avenue is a wonderful mixed use project with retail shops, multiplex, restaurants, food court, anchor store and office spaces.

This mixed-used development project is spread over a huge area of 5.3 acres of land.

It is located in the vicinity of happening and modern New Gurugram.

This is a corner plot, located on the intersection of 84 meters and 24 meters wide roads. Thus, it is easily visible and easy to reach as well.

VLPL 83 Avenue is lined with an appealing glass frontage, to create an ambience of luxury.

There is a large and well-managed Parking Alleys, for the ease of visitors.

Various gorgeous facilities like water bodies, sculptures, and terrace lounge adorn the building.

There is an advanced facility of interconnected passages inside the building, offering easy accessibility to the entire complex.

VLPL 83 Avenue Gurgaon comprises of wide and lush green courtyards, along with beautifully decorated walking spaces.

There is a facility of the food court and fine dining restaurants for the enjoyment of best cuisines around the world at your plate.

There is a huge hypermarket for the convenience of people to shop for all their needs.
GALLERY
VLPL 83 AVENUE LOCATION ADVANTAGES
The location of a commercial project VLPL 83 Avenue Gurgaon is the biggest factor for its success. Thus, to ensure the immense success of this multiple-use complex, the company chose the location of sector 83, in New Gurgaon. This location is fast-developing and will soon be the top location for hanging out with friends. The area has easy connectivity to all the parts of the city, and away from the hustle-bustle of the traffic. Some of the prime factors of the location, which make it an attractive investment space, are mentioned below
VLPL 83 Avenue is sited in sector 83 Gurugram which is a well inhabited area.

The area is near the ISBT and proposed metro station.

The location of the commercial project is very elite and spread over a huge area.

VLPL 83 Avenue is just 20 minutes' drive from Indira Gandhi International Airport

It has easy connectivity and accessibility to Dwarka Expressway, NH-8 & SPR.

VLPL 83 Avenue Gurgaon is in the vicinity of Medanta Hopspital and other healthcare facilities, schools, colleges and residential hubs.

VLPL 83 Avenue is close to the Dwarka Expressway, ISBT and proposed metro route.

The project is surrounded by Captive Residential complexes of over 50,000 families.
Price & Floor Plan of 83 Avenue
Specifications of 83 Avenue
● Structure
● RCC Framed Structure.
● Wall Finishing External
● Double coat Ace/Apex emulsion paint over a primary Coat.
● Walls
● Clay bricks / Fall -G masonry with cement mortar.
● Sit outs
● Kajaria / Johnson Ceramic/Porcelain tiles.Plumbing & sanitary
● Concealed plumbing with Branded CP and sanitary ware fittings.
● Elevators
● standard make & suitable capacity lifts shall be provided.
● Electrical
● Concealed copper wiring with switches of sin type/ modular reputed make with adequate light ,fan and power points.
● T.V, Telephone & Internet
● Provided points of T.V and telephone, provision for intercom facility.
● Car parking area
● CC paving shall be provided at stilt floor car parking.
---
LOANS APPROVED BY:
---
WHY INVEST WITH 83 AVENUE ?
300 meter ways from the most happening commercial destination in new Gurgaon, Sapphire 83.
We are part of a larger approx 6 acre development (Largest commercial project in the vicinity) with most exciting product mix.
Part of limited 5 percent commercial development earmarked for the sector making it extermely desirable real estate.
Low maintenance high street real estate project on the lines of Galleria & Good Earth with better amenities like multiplexes, designated food hub with restaurants and food courts and anchor stores.
PROJECT HIGHLIGHTS
Prime Retail and Commercial Development.
5.3 acres of licensed Land Bank on Sector 83 Road.
2.5 lac sq. ft of area.
Situated on the Intersection of 84 meters and 24 meters wide roads.
Corner Plot with 150 meters frontage on both sides.
Located in Sector – 83 Gurugram.
Well wide Connected to Dwarka Expressway, NH-8 and Southern Periphery Road.
Wild Courtyards and Walking Spaces.
Hypermarket
Fine Dine
Luxury Apparels
High Street
Restaurants
Entertainment Zone
COMMERCIAL PROJECT GURGAON
Commercial property in Gurgaon and NCR region is reaching to the rising star without compromising on design and aesthetics, the architecture makes effective use of space in a visually striking and inspirational structure. Gurgaon has added many commercial projects which bring to you Office Space, Anchor Store, Bank Space, ATM Space, and Food Court.
The best commercial property in Gurgaon enjoys a great location advantage. We understand needs of people and offers best commercial project in Gurgaon for the advancement of your business. Upcoming commercial projects in Gurgaon are built, keeping in mind that this will be your first commercial space because we provide the perfect setting to pursue one's passion until the end.
Commercial projects in Gurgaon target the high-end market segments. This gigantic commercial development is incorporated of various commercial spaces such as – retail shops, food court and Restaurants, Bank Spaces, ATM Spaces, Anchor Store and the key number of office spaces.
Deemed as one of the leading real estate company, the prestigious VLPL Company is famous for delivering unmatched infrastructural structures. The project of the company has redefined the industry standards with the modern and unique design of the projects. The flawless execution along with numerous driving factors of the company, are the reason for it become a top player in the real estate sector.
The prime focus of the company is providing intricate detail work, out of the box designs, sustainable constructions and on-time delivery of the project. With their excellence in work and exclusive approach for the completion, the company strives to build a strong relationship with its associates and customers. The company invests high handedly on innovation and technology to deliver magnificent work. They are backed by a team of professionals, who assist in providing best company practices and deliver best in class developments.