BPTP Astaire Garden Plots Sector 70A Gurgaon
Details
BPTP Astaire Garden Plots Plots Sector 70A Gurgaon
BPTP Astaire Garden Plots, Floors Sector 70A are excellent private plots introduced under the DDJAY scheme in
Gurgaon. It is located on Golf Course Extension Road at Sector 70A.
BPTP Astaire Garden Plots is centrally established and straight connections to all major areas such
as offices, MNCs, and Resorts. As BPTP joins with Gurgaon's most prominent locations, that's not
just it, with a straightforward path to numerous recreational areas, famous schools, shopping areas,
hospitals, public gardens, and several other public amenities.
---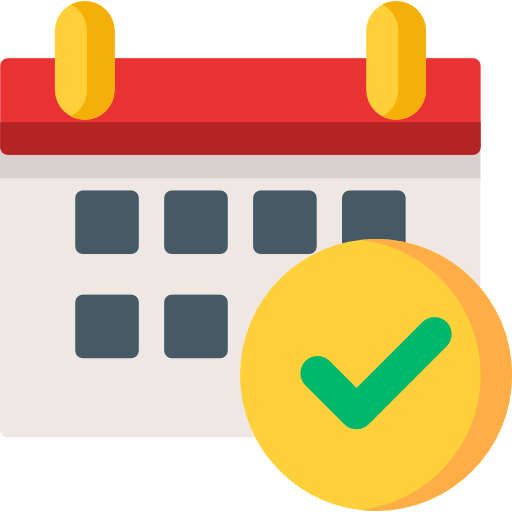 Possession Date
Ready To Move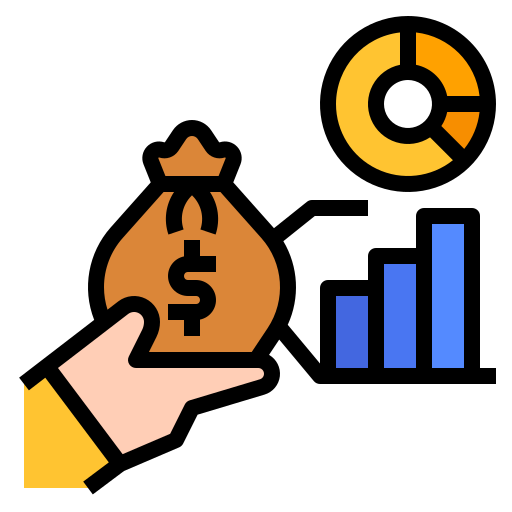 Investment Starts
₹90Lacs Onwards*
Location
Sector 70a, Gurugram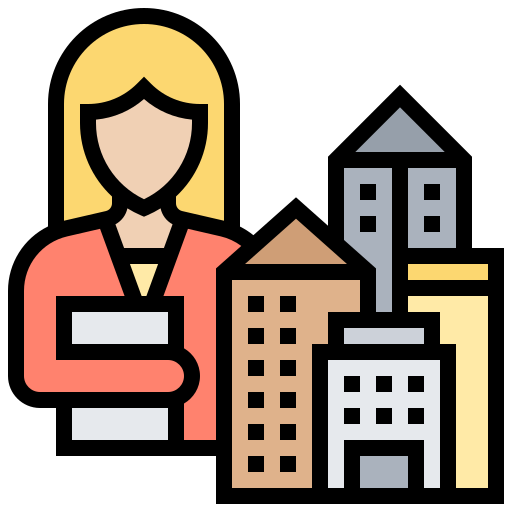 Property Type
Residential Plots
BPTP Astaire Garden Land SECTOR 70-A GURGAON
BPTP Astaire Garden Plots are excellent private plots introduced under the DDJAY scheme in Gurgaon. It is located on Golf Course Extension Road at Sector 70A. These Residential plots are not just a representation of outstanding landmarks but also showcase a symbol of luxury.

The plots are spacious enough, and the size ranges from 196 sq. ft. -351 sq. ft. BPTP Plots Sector 70A Gurgaon is has covered an area of over 7.00 acres. One who wants to purchase this luxurious property can get it at an affordable range starting from 92 lacs. The booking price is 10% on the whole amount.

BPTP Astaire Garden Plots has proximity to various well-established hospitals and schools. Gurgaon city is a top NCR region, with many high-class facilities and attraction areas.

BPTP will be offering some essential amenities for the residents such as Gym, Children's Playground, Swimming Pool, well-maintained Gardens, and Jogging Track.

The luxurious homes with top-notch facilities are difficult to find in the city area. But this distressing problem has been solved by the alluring and cherish-able township project of the BTP group. This highly esteemed and reliable real estate company is known for fulfilling the desire of a perfect home for the people.


The project BPTP Astaire Gardens offers amazing sun-facing views, spacious housing, green surroundings, lavish facilities and much more under one project. This development project aims to provide comfortable living in a gorgeous and splendid location. The project is strategically placed in the beautiful location of sector 70A, Gurgaon.

BPTP Astaire Gardens is a smart and ecofriendly township with landscaped gardens and over 2000 trees already planted. BPTP Astaire Gardens is a residential property in Gurgaon offering independent floors called as Monet floors, August Villas and Plots.

The area for these high ornate and spacious independent floors is in the range of 196 – 350 sq.yd. and these are designed by highly experienced and creative architects. The BPTP Astaire Gardens floor plan of the project is specifically designed to meet the needs of the people.

There are numerous exciting and enjoyable facilities including heated indoor pool, outdoor and kids' pool, jogging tracks, space for outdoor activities, gymnasium, multi-cuisine restaurants, business centre, banquet hall, state-of-the-art theatre, sports facilities for table tennis, badminton, squash, pool/billiards, and a high-end spa; for providing top-notch living experience to the residents.

ABOUT PLOTS & FLOORS
Astaire Gardens is a luxurious township in Gurgaon that enjoys excellent connectivity through NH-8, Sohna Road and the Golf Course Extension Road.

Strategically located at the center of Gurgaon.

Excellently connected via Golf Course Ext. Road(southern perfery road ), NH-8 and Sohna Road.

24 Meter black-top approach road till Darbaripur from SPR is ready

Further extension till Sector 70 A ready

SPR connects Gurgaon lifeline i.e. NH-8 & premium developments at Golf Course Extn. Rd

8 KM long Sohna Road is in vicinity with numerous habitable residential projects & operational office space, malls by Bestech, Spaze, Universal, Central Park, Vipul & Vatika

Social infrastructures like G D Goenka School, Medenta hospital in the vicinity

Spread over 102.2 acres, this township will provide its residents with unmatched comfort in terms of design, layout and amenities.

Monet Avant Floors are the second sales phase of Monet Floors in Astaire Gardens Offered with Possession linked payments plans.

Monet And Monet Avant floors, feature intelligent use of space to ensure comfort for each member of the family. Every home will be well-ventilated and receive ample natural light, ensuring a healthy lifestyle for the whole family.

Our Floors will feature an ultra-luxurious Sanctuary club, where residents can unwind and entertain in style.

Visually speaking, Our Floors will be a delight, with exquisitely designed homes interspersed with manicured, green spaces. Seventy per cent of the township will have landscaped green and open areas as well as a large central green lawn.

The township will have 100 % power back-up, 24×7 civic facilities and perimeter security.

Residents will be provided with adequate parking space.

A self-contained township, Astaire Gardens will feature education centers, health care facilities and all modern amenities to ensure absolute comfort for its residents.

Location Advantages
The resident is direct via Golf Course Ext. Road, NH-8 and Sohna Road.


BPTP Astaire Garden Sector 70A Gurgaon is located at the center of the city, so many reputed healthcare
centers and schools are situated.


Other necessary centers are located nearby, such as shopping malls, playgrounds, resorts, MNCs, etc.


BPTP Astaire Garden plots are located in one of the most prominent areas of the city.


Social infrastructures like GD Goenka School, Medanta hospital in the vicinity
BPTP ASTAIRE GARDENS HIGHLIGHTS
The highly posh township in Gurgaon is a unique and an extravagant project of the BPTP real estate company. The company has roped in some of the highly experienced architects, engineers and other developers, who have worked together to make the exemplary construction. It has been adorned with lavish and opulent facilities and features, to ensure maximum luxury and convenience to the residents. Provided below are some of the highlighted facilities of the project as mentioned on the bptp astaire garden floors
The project BPTP Astaire Gardens Gurgaon, which is known for its luxurious township features, is very easily connected to the prominent area like NH-8, Sohna Road and the Golf Course Extension Road.

It is spread over a huge sprawling area of 102.2 acres; the central park at BPTP Astaire includes beautifully landscaped manicured gardens, seasonal flower beds, jogging track, golf putting greens and much more.

This township will provide its residents with a high level of convenience and comfort in terms of design, layout and amenities.

Concerning the location of BPTP Astaire garden floors, it is strategically located at the heart of Gurgaon.

There is a unique facility of Golf cart, for the easy and faster internal movement of visitors.

The residents can party and have a nice leisure time with Barbeque pits/gazebos available in the location.

An interim club has been set up to provide for the initial occupants of the township it provides an array of facilities ranging from gymnasium, table tennis, pool table, card room, home theatre room, massage rooms, restaurant, juice bar lounge, kids play area and play station etc.

For days with nice weather conditions, there is a facility of comfortable seating areas, street lighting and open area with adequate lighting.

There is an aesthetically designed external façade, for providing a memorable view to the residents. It is made up of texture paint and stone cladding.

BPTP Astaire Gardens is prepared with uninterrupted 100 % power back-up and 24×7 civic facilities.

There is strict security facility for the residents of BPTP Astaire Gardens Gurgaon.

Being an enormous self-contained township, the project will comprise education centers, health care facilities and all modern amenities for a luxurious and high-class living style.

The apartments and villas are equipped with split AC in living area and bedrooms.

The bptp astaire garden floors and there is a modular kitchen for an enjoyable cooking experience.

There are several sports facilities like badminton court, tennis court, basketball court, swimming pool, etc.

The project has nearness to numerous habitable residential projects & office spaces like malls by Bestech, Spaze, Universal, Central Park, Vipul & Vatika.
The bptp astaire garden floors have strategically developed the city's prime location.


The Residential Plots are developed under the DDJAY scheme in sector 70a Gurgaon.


The booking amount is 10% at starting price of Rs.92lacs.


They are spacious enough to live. Size starting from 196sq.ft. – 351sq.ft.
Prestigious area with great infrastructure


Well-connected via Golf Course Ext. Road, NH-8 and Sohna Road


At the BPTP Astaire Garden Sector 70A Gurgaon, you can get all the necessary amenities nearby,
such as malls, gyms, parks, schools, etc.


BPTP Astaire Garden Sector 70A Gurgaon will be offering land availability of 102.2acres


There will be a 247 power supply and backup.

At BPTP Astaire Garden Sector 70A Gurgaon, you can find exceptional luxury regarding facilities and neighborhood.

The area also includes several necessary amenities such as a swimming pool, Gym, Indoor games, clubhouse, tennis court, play area, etc.

The residents will get enough parking areas for their cars and other vehicles.

To maintain the beauty of the area, open green lawns are also designed by the builders.

Rainwater harvesting and proper sewage system are designed in the area.

247 water supply will be available at the resident.


It is an adequately gated residential area with security guard services.
BPTP ASTAIRE GARDENS UNIQUE AMENITIES AND FACILITIES
ENHANCED SECURITY

-All Entry/Exit points of township shall be manned round the clock.

-A network of CCTV cameras has been set up across Astaire Gardens, about 125 IP Cameras with 80 meter night vision and the feed from each of these cameras will be stored and will be accessible for 30 days at the central security centre.

-A compound boundary wall has been constructed all around township so as to provide a secure and safe environment for the residents.

-A dedicated scheduled shuttle services to provide easy connectivity from Astaire Gardens to SPR

-Electronically operated main gates will be operated through an imported electric motor system.

-An on demand security escort services on motor bikes for residents of BPTP Astaire Gardens for moving out of the township from 9pm till 5am till the SPR.

DIGITALLY YOURS

-Multiple WI-FI enabled zones have been created across the township at various locations.

-Fiber optic cable, by Soul Micron Techserve LLP, network is already in place throughout the township to support plug and play for various facilities

-IP based intercom facility throughout the township.

-Telephone Services by Reliance/Tata/Bharti/BSNL/Vodafone (any one service provider)

-Cable TV services by Den/Hathway/Citi Cable (any one service provider)

-Internet services by Reliance/Tata/Bharti (any one service provider)

RESPONSIBILITIES TOWARDS ENVIRONMENT

-LED light fixtures have been used extensively in common areas within the buildings throughout the township in an effort to conserve energy.

-Drip irrigation or micro-irrigation will be implemented save water wherein the water drips slowly to the roots of plants, either from above the soil surface or below the surface. This eco sensitive system distributes water through a network of valves, pipes, tubing, and emitters.

-Sprinklers have been used to irrigate landscapes areas so as to maximize water savings. This system also controls dust

EFFICIENT DISPOSAL

-Door to door garbage collection service would be provided and collected trash/garbage would be disposed off at suitable places designated by municipal authority.

-Garbage segregation at source would be implemented and residents would be educated and encouraged to separate dry and wet garbage for better disposal.

-A separate housekeeping agency will be hired at BPTP Astaire Gardens for cleaning of common areas on regular basis.

-A separate pet area is also available created in township for pet lovers.

ROADS & COMMON AREAS

-An aesthetic mix of blacktop roads integrated with concert paver in earthen tones.

-Zebra/pedestrian crossings, plot entries & road junctions have been highlighted in different patterns and form part of the roads themselves.

-Paved pathways provided for pedestrian walking are extensively shaded. Layered greens have been provided along roads.

-Special care has been taken to ensure adequate lighting of common areas.

-Street lighting installed designed to have maximum coverage to improve the security and the visual appeal of Astaire Gardens Gurgaon.
Gallery
---
BENEFITS UNDER DEEN DAYAL YOJANA PLOT
❖ STILL+ 4 STRUCTURE ALLOWED

❖ SEPARATE FLOOR REGISTERY

❖ FAR-2.64 { GROUND COVERAGE AREA UPTO 85%}

❖ 80% HOME LOAN ON PLOTS

❖ POSSESSION LINK PAYMENT PLAN

❖ 100% HOME LOAN ON CONSTRUCTION

❖ GATED SOCIETY COMPLEX