Details
AIPL Joy Street Sector 66
AIPL Joy Street Sector 66 Gurgaon Reviews an epitome of urban living at its zenith, AIPL Joy Street is enthusiastically designed by Advanced India Projects Limited (AIPL) serving towards enhancing your lifestyle in Gurgaon. It stands as an ideal combination of exceptional entertainment, retail, serviced residence and commodious office space within a single location.
---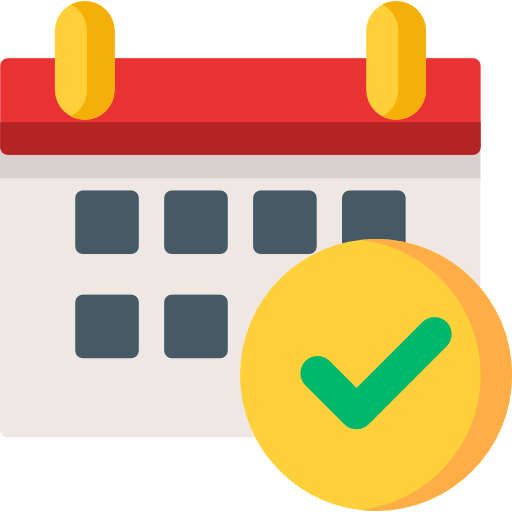 Possession Date
Coming Soon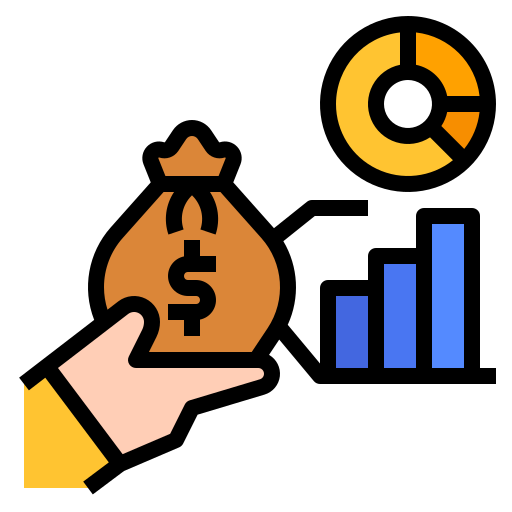 Investment Starts
₹42 Lac Onwards*
Location
Sector66, Gurugram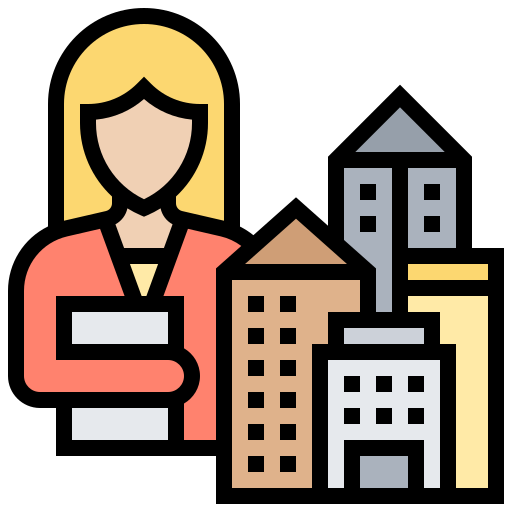 Property Type
Retail& FoodCourt
In fact, AIPL Joy Street sector 66 Gurgaon is developed to give an ultimate living and shopping experience. The unit has succeeded in creating an impression on investors for its "everything available" unique factor. You can check out dynamically created shopping arcades, pedestrian-friendly trails, voluminous parking lot, open landscaped zones, and bustling restaurants.
Certainly speaking, AIPL has a multi-dimensional groundwork development portfolio encompassing residential, commercial and retail structures. The developer's headquarters are based in New Delhi with six regional offices present in three states of the country. The company works towards altering the design and pre-eminence texture of India with pioneering commercial landmarks, unparalleled retail expansions and superior residential societies. This has given value to the exclusive development of AIPL Joy Street in Gurgaon. Spaciously marvellous, this property has the ability to cast impression on the buyers. Adorned with high-class interiors and exteriors, this property is said to be brilliant.
ABOUT AIPL JOY STREET
Purposefully situated on a cornered plot of Sector 66 over the Golf Course Extension Road, AIPL Joy Street gives ideal convenience to all the central points of the city. Indeed, you can access stay close to the Golf Course Extension Road, Sohna Road and NH-8 easily from the property. Definitely speaking, this region has been measured as one of the finest places for infrastructural development in Gurgaon. The progress is enclosed by 60 meter and 24-meter-wide roads with emerald green atmosphere to make it a stunning locality. And undeniably, it is all set to become an appealing point for visitors coming from anywhere in the world.
Positioned in the most thriving region of NCR, the AIPL Joy Street sector 66 Gurgaon has brilliant connectivity to Delhi and Jaipur. As it falls near to projected metro, the place will observe widespread crowd sooner. Taking note of the layout plan, ground and first floor will be developed with retail outlets or shops; while second floor is intended to have food court. Also, the third and fourth floors will have multiplexes and fifth floor is designed with services suites or self-use apartments for the investors. So, this makes it an ideal opportunity to invest without doubt.
AIPL JOY STREET PRICE
| | | | | |
| --- | --- | --- | --- | --- |
| Floor | Type | SIZE (SQ.FT) | RS/SQF | Assured Return |
| Ground Floor | Retail/Shops | 350-3000 | 25,500 | 11% |
| 1st Floor | Retail/Shops | 300-3000 | 15,500 | 11% |
| 2nd Floor | Food Court | 400-1500 | 12,950 | 11% |
| 3rd & 4th FLOOR | Multiplex | On request | On Request | 11% |
| 5th Floor & Above | Services Apartment (No MG) | 672 & 775 Sq. Ft. | 9950 | 11% |
| 5 Floor & Above | Services Apartment (With MG) | 672 & 775 Sq. Ft. | 11950 | 11% |
GALLERY
RETAIL SHOPS AT AIPL JOY STREET
Located at a prime location, AIPL Joy street will have retail shops for sale that start from the small and medium retail units to anchor store units. The retails units are designed in such way that every shop is sufficiently lit and easily reachable. With a lively ambience set around themed courtyards, you can expect higher than regular footfalls, making AIPL Joy Street one of the best places to invest in if you are looking for assured return investments or shops for sale in Gurgaon with leasing assistance.
LUXURY SERVICE & STUDIO APARTMENTS
AIPL Joy Street offers a classy assortment of luxury service apartments which includes studio apartment and 1 BHK apartment for sale in Gurgaon. Both categories of apartments boast of spacious interiors, lavish furnishing and a host of superior services. The amenities offered by studio apartments in Gurgaon by AIPL are unparalleled, and strike the perfect balance of relaxation and engagement. Some of the amenities on offer include aipl joy street reviews:
Around-the-clock reception and concierge desk
Housekeeping.
Laundry services
State-of-the-art gymnasium, swimming pool & spa facilities.
The self-use apartments AIPL residences provide the flexibility of having a luxurious and convenient apartment on Golf Course extension road. Bridge Street Global Hospitality, a premier international provider of branded residences, serviced apartments and serviced suites has been roped in. You can purchase any of the studio apartments for sale or lease it to optimize rental income. This will allow you to have an asset that is constantly growing in value. The residents will also be able to access Joy Street retail shops in Gurgaon. With retail and entertainment options on hand, residents at these luxury service apartments in Gurgaon can anticipate a convenient yet evolving lifestyle.
HIGHLIGHTS
The property stretches across 4 acres of land

18 floors including ground one and 3 levels of basement parking

Prominently bordered with inhabitable areas aipl joy street reviews

Elegantly planned exteriors and suave interiors

It offers high street retailing with shops offering exclusive range of various utilities

Food court will offer qualitative range of delicacies

State-of-the-art infrastructure with modern approach for sure

High quality interiors and well-planned exteriors

Multiplexes will enable you to enjoy movies without having to roam around for seats

The serviced apartments will make your stay highly comfortable and gives a luxurious living experience
AIPL JOY STREET SMART SUITE OFFICE SPACE
This commercial project will not only provide shops and service apartments as a true mix value project, it will also provide smart suites office space. An exceptional office address, the smart suites are perfect for everyone be it an established honcho or a greenhorn starting a new venture. Here are a few of the highlight amenities offered by smart suites: –
Fully Furnished and Air-Conditioned Office Suites
Flexible office setting options
Essential business services
Power backup
Data connections
Access to Managed and Self-use Serviced Apartments within the same complex
ATMs Multiple dining options including cafes, restaurants and food court aipl joy street reviews
The perfect blend of retail space for rent, smart suites office space along with Rhythm Residences, makes the project, AIPL Joy Street a quintessential investment destination on Golf Course Ext Road.
JOY STREET LOCATION
Perfectly located at Sector 66 Gurgaon, nearby Sohna Road & Golf Course Extension Road, AIPL Joy Street gives an extra importance to strategic location. It assures to be high class destination with excellent connectivity from almost every business district. Its vicinity from posh residential neighbourhood and high-class developments from globally reputed developers will give high footfall here aipl joy street reviews.
Wide frontage with 4-sided connectivity
Best corporate offices and MNCs falls exceptionally close to the premises
Close proximity to National Highway-8 connecting the property to Delhi and Jaipur
Located at the heart of the city in sector 66 Gurgaon.
Centrally positioned in Gurgaon making it easily reachable to nearby places in the region
Short drive from Sohna Road and Golf Course Extension Road.
Proximity to Metro Corridor & Easy access to the expressway
30-minute drive from IGI Airport
Available residential option in neighbourhood for employees of tenants.
Excellent Location to ensure strong demand from corporate clients
ABOUT DEVELOPER – AIPL GROUP
AIPL also known as Advance India Projects Limited is a real estate company based in Delhi. Advance India Projects Limited (AIPL), has a multi-dimensional portfolio ranging from residential to commercial and retail segments. Headquartered in New Delhi with six regional offices in three states across the country, AIPL continues to transform the appearance and quality texture of India with innovative commercial landmarks, unprecedented retail developments and exclusive and premium residential communities. AIPL is immeasurably succeeded in developing, managing & pioneering commercial spaces by over 70 multi-national companies & Indian corporates housed in 35 of AIPL's commercial projects in Delhi, NCR. They have many real estate ventures across major parts of India. The company is behind many successful projects in Gurgaon such as AIPL Masterpiece, AIPL Cattaro, AIPL Zen Residences, AIPL Business Club, top real estate.