AMB Selfie Square Sector 37D
Details
AMB Selfie Square
AMB Selfie Square Sector 37D Gurgaon Price construction update is an exclusive and thrilling commercial project that is going to raise the bars for entertainment and shopping experience.
---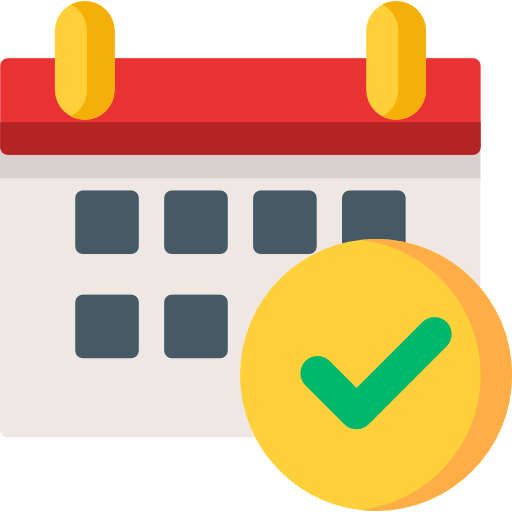 Possession Date
Coming Soon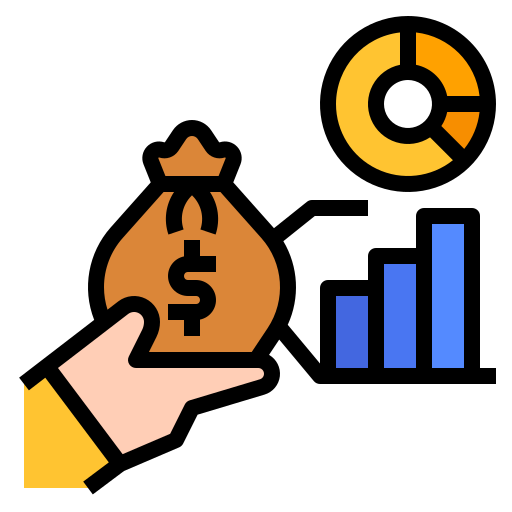 Investment Starts
₹30 Lac Onwards*
Location
Sector 37D, Gurugram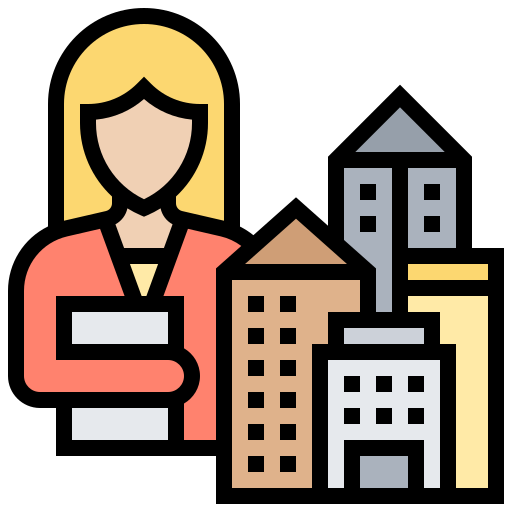 Property Type
Retail& FoodCourt
Located conveniently at sector 37 D, Gurgaon, it is easily connected to most parts of the city and the Dwarka expressway. This project offers entertainment, fitness, shopping and more at the one place without any hassle. AMB Selfie Square, a luxury commercial property in Gurgaon is a mix-use development, spread across 4 acres with total saleable area of 4 lac sq. ft. The project is right on Dwarka Expressway with over 500 feet of wide frontage making it a very lucrative property with assured high returns.
Selfie Square Sector 37D
HIGH STREET REATAIL
This upscale project AMB Selfie Square sector 37D comprises of the swankiest retail stores in the area which would expectedly bring people in large numbers in the commercial complex. The shoppers are offered a comfortable and specific shopping experience so that they can enjoy it like therapy. The stores are decorated attractively to attract the attention of the buyers, and the quality of products offered by them are of the umpteen standards. Some of the exclusive features are mentioned below:
The shopping starts with a huge frontage that is decorated with beautiful and soothing lightings.
To make buying experience simpler, the retail area is divided into sectors which are spread all over the ground, first and second floors.
The project is made more attractive with a beautiful centerpiece of a huge fountain in the central atrium. Also, most of the retail units open towards it.
The passage area for the shoppers is very widely constructed at every level to accommodate a large number of people.
There are several high-speed elevators and escalators which are fitted for maximizing the comfort and convenience of the visitors.
The power backup for space is spot on, thus there is no interruption caused due to power failure.
---
MULTIPLEX & LEISURE
After a hectic day in the office or a day spent in caring for the house, one does need a break and some entertainment. This quotient for exciting entertainment and leisure time has been shouldered by the AMB Selfie Square Gurgaon multiplex and entertainment zone. It is designed exclusively for the enjoyment of people of all ages. The enthralling facilities include:
Five screens in a multiplex for an extraordinary cinema experience at AMB Selfie Square Gurgaon.
There is a full-fledge gaming zone for a fun and adventure time with the kids.
There is a huge area allotted for social activities like getting together and other fun activities.
The huge capacity amphitheater is ideal for organizing events like live concerts and other social activities like food festivals.
Availability of fine dining restaurants and food plaza with mouth-watering delicacies from across the states.
The food court comprises semi-covered and theme-based outdoor sit-outs, which is coupled with excellent services and devouring food.
At AMB Selfie Square Gurgaon, there is also a convenience store for fulfilling daily requirements.
---
CLUBBING ZONE
The party enthusiasts can enjoy and dance till they drop in the coolest and most thrilling lounge bar. It is sure to become a popular spot for the young crowd who like to enjoy the sensation of loud music and jazzy moves. According to the AMB Selfie Square reviews, this thriving and mood-enhancing clubbing zone has the following features:
The area is accentuated with a vibrant ambience to set the party mood.
The lounge is laden with a variety of drinks and cocktails.
The spacious area is perfect for hosting parties with live DJ.
The lounge features indoor and outdoor bars.
The club comprises multipurpose community center.
---
SPA & FITNESS
With the majority of people working towards healthy living and fit body, they are inclined towards various activities for ensuring good health. This project comprises various facilities are in tune with the requirements of the health enthusiasts. The features are mentioned below:
Construction of Yoga & meditation centre for an enhanced and improved living experience.
The cutting-edge gym with the best facilities for weight lifter and exercises.
A dedicated sauna and spa facilities for rejuvenation of the mind and body.
Availability of International therapists and trainers, to help the people attain a state of divine wellbeing
---
WORKSPACE
The office space is a place where you offer your best productivity when your mind and body are stable and calm. With this notion in mind, the architects of this project have designed smart workspace which uses the available space for a spectacular working experience. Some of the exclusive features are:
AMB Selfie Square workspaces are elegantly designed with modern architecture.
The workspace is customed to provide maximum convenience to the employees
There are separate entry and exit point for the office.
There are separate lifts also at AMB Selfie Square offices.
The parking space is quite large to accommodate office employees' vehicles.
There is 24*7 power back up and wi-fi enabled building.
AMB Selfie Square Highlights And Amenities
All retail and anchor units face towards the central atriums which is decorated with water fountains.

Convenient and expansive and wide passage for easy shopping at all levels amb selfie square price.

Street level entrance overseeing the pedestrian walkway for every retail outlet.

Ease and suitability of hi-end escalators and high-speed elevators for a smooth and easy shopping experience.

Separate entry and exits for visitors with ample amount of parking space.

AMB Selfie Square has premium road facing shops with high visibility.

100% power backup in the retail shopping area is included in AMB Selfie Square Gurgaon.

Five screen multiplex, gaming zone for entertainment and leisure.

AMB Selfie Square Gurgaon incorporates an amphitheater ideal for live concerts and gatherings.
---
IILLUSTRATION
(in Case you Buy 500 SF Office Space)
| | | | | |
| --- | --- | --- | --- | --- |
| Size | Basic Price | Investments | Assured Return (12%) | Lease Guarantee (10%) |
| 500 SQFT | 6,750/- | 33,75,000/- | 33,750/- PM | 28,125/- PM |
---
Amb Selfie Square Price List
| | | | | |
| --- | --- | --- | --- | --- |
| Floor | CATEGORY | BASIC SALE PRICE (per Sq. fts.) | DISCOUNT (per Sq. fts.) | NET SALE PRICE (per Sq. fts.) |
| Ground Floor | Retail/Anchor | INR 15,000/- | NIL | INR 15,000/- |
| FIRST FLOOR | Retail/Anchor | INR 13,000/- | NIL | INR 13,000/- |
| SECOND FLOOR | Retail | INR 10,000/- | NIL | INR 10,000/- |
| THIRD FLOOR | Food Court | INR 10,000/- | NIL | INR 10,000/- |
---
PREFERENTIAL LOCATION CHARGES (PLC)
| | | | | |
| --- | --- | --- | --- | --- |
| PLC (AS APPLICABLE) | GF | Ist Floor | 2nd Floor | 3rd Floor |
| EXPRESSWAY FACING | 10% OF BSP | 7.5 % OF BSP | 7.5% OF BSP | NIL |
| CORNER PLC | 7.5% OF BSP | 5% OF BSP | 5% OF BSP | NIL |
| ATRIUM FACING | 7.5% OF BSP | 5% OF BSP | 5% OF BSP | NIL |
| FOOD COURT | NIL | NIL | NIL | 7.5% OF BSP |
| FOOD STALL | NIL | NIL | NIL | 5% OF BSP |
OTHER CHARGES (AS APPLICABLE)
| | |
| --- | --- |
| Right to use covered car parking space (one mandatory above 400 sq. ft.) | INR 4,00,000/- |
| External Development Charges | INR 457/- per sq. ft. |
| Infrastructural Development Charges | INR 81/- per sq. ft. |
Amb Selfie Square Floor Plan
Amb Selfie Square Construction Update
Amb Selfie Square Location Map
This project AMB Selfie Square construction update is that it will be completed very soon. It is located on the premier location with easy access to all parts of the city. The area is very close to Dwarka Expressway and IGI airport. selfie square construction update location also easily connects to the NH 8 and Delhi area. The commute like ISBT and metro are in proximity and available easily. Also, the area is surrounded by high standard residential sectors amb selfie square construction update.
AMB Selfie Square Gurgaon is just 15 minutes' drive from IGI Airport selfie square sector 37D.

Selfie Square has quick access to Delhi Aerocity amb selfie square price.

10 Minutes' drive from Proposed Diplomatic Enclave amb selfie square price selfie square sector 37D

10 minutes' drive from Dwarka Expressway sector 21 Metro Station.

Proposed Metro line parallel to Dwarka Expressway selfie square sector 37D

AMB Selfie Square sector 37 D is just a couple of minutes away from NH-8

Close Proximity to Proposed Metro Station and ISBT

AMB Selfie Square is well connected to KMP Expressway.

Immensely applauded and highly creative AMB group is one of the most preferred and trusted real estate companies in the Indian real estate market. They are renowned for their extreme dedication and sincerity to maintain quality and innovation in their work. Their object is to transform the real estate sector with better and convenient living standards. They are expert in activities including feasibility analysis, land acquisition development, approvals and permissions from the concerned authorities. Thus, with years of experience, they have excelled in all the steps involved in the development process such as planning, design, and construction, marketing and sales. Their ability to understand the market and the trends keeps them a step ahead of the others in the market. Their commitment and professionalism are defined by their thorough paperwork, well-defined process and accuracy in the master planning of the projects.
Note:
1. All payments shall be made in favor of "VS Realprojects (P) Ltd."

2. The validity of above mentioned rates are at sole discretion of the Company and could change at any time without prior notice.

3. PLC, Right to use covered car parking charges, EDC & IDC with interest and other charges shall be extra as per price list.

4. Any upward revision in future by the Government in the EDC, IDC and other charges levied after the date of booking shall be paid by the customer only.

5. Service Tax and all other Government Taxes, Duty, Fee, Charges & Cesses etc. including Stamp Duty, Registration Charges shall be extra.

6. The above price are for the bare shell unit/space and does not include the IFMS, sinking fund, cost of electric and water fittings, fixtures, meter etc. as well as the charges for connection thereof and other charges.