Details
---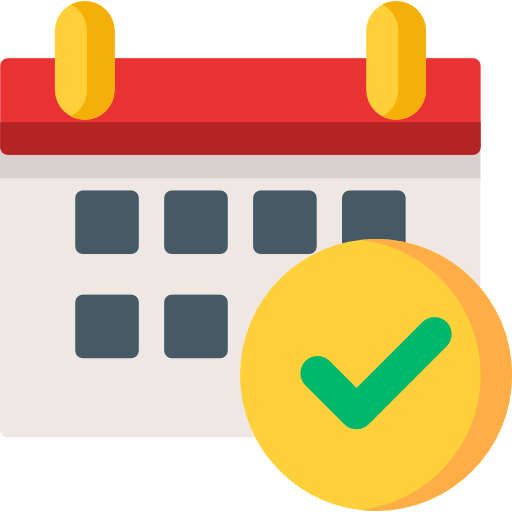 Possession Date
Coming Soon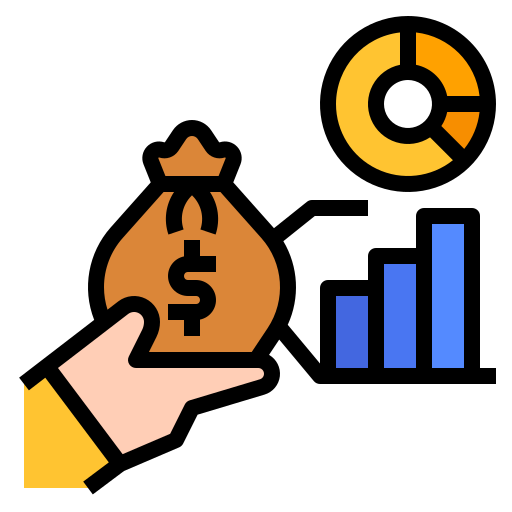 Investment Starts
₹30 Lac Onwards*
Location
Sector 84, Gurugram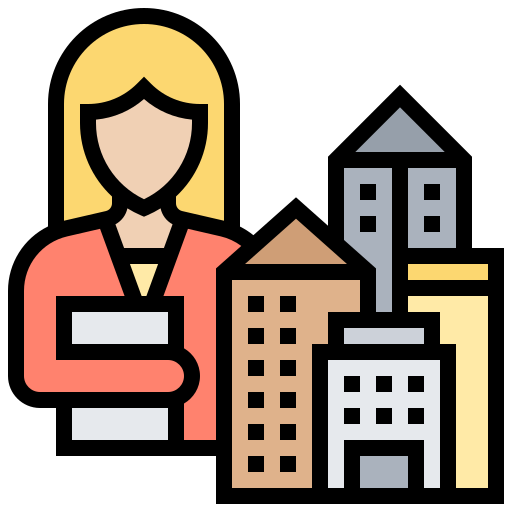 Property Type
Retail & FoodCourt
ELAN MIRACLE
Elan Miracle is a flagship mixed–use residential, office and retail development brought by Elan Buildcon Pvt Ltd designed by UHA London. This project is tactically located on a noticeable 6-acre plot in the Gurugram area of Sector 84. The development contains a rich mix of services and facilities including a large leisure and retail mall, a boutique hotel and luxury serviced apartments, all centered around a generously proportioned public courtyard and inhabited podium roof, landscaped with lush tropical flora and water bodies. Positioned at the intersection of the Dwarka Expressway makes it in close proximity to Delhi's International Airport. Also, Elan Miracle falls close to National Highway-8, which connects it with Delhi and Gurgaon.
As Elan Miracle is marvelously located in the prime location of Gurgaon, you get to have easy access to close-by schools, shopping malls, and hospitals. Of course, Gurgaon has been on a constant developmental curve, which makes it perfect to invest. Everyone is willing to experience better living standards and this township offers such options. With constant other developments existing in the Gurgaon region, Elan Miracle Gurgaon stands apart for its beautiful design explicating class. Changing living standards is calling for the development of modern architecture, and Elan Miracle is the perfect example. Elan Miracle spreads in 6 acres of land with pristine beauty surrounding it. With constant other developments existing in the Gurgaon region, Elan Miracle Gurgaon stands apart for its stunning design elucidating class.
ELAN MIRACLE OVERVIEW
The well known real estate developer Elan Group who have already delivered many luxurious commercial and housing projects in Gurgaon has come up with their new housing and commercial project in sector 84 Gurgaon with named as "Elan Miracle" the project is offering high rise luxurious apartment with all modern luxurious amenities and the eye-catching architecture is designed on modern and world-class standards.
The project is spread among 7.5 acres of land which offers 200 units of premium 1 & 2 BHK apartments and outside there is premium commercial space which includes double heights shops, biggest superplex, food court and many more with a lavish clubhouse.
The Ground floor premises at Elam Miracle Gurgaon are for hypermarkets and retail stores for a fabulous shopping experience at your doorstep.
Elan Miracle sector 84 is one of the largest commercial projects in New Gurgaon with 7 acres and 3-sided open plotting with lush green environment and all apartments are centralized Air-conditions
Elan Miracle is located on a wide road which is well connected to main Dwarka expressway and well connected to all major parts of Gurgaon through NH 8 , CPR & SPR the nearest metro station is also just 20 minutes away from Elan Miracle sector 84 Gurgaon
ELAN MIRACLE SPECIFICATIONS
Lower Ground Floor dedicated to Hypermarket with two major Anchor Stores – 1.75 Lac sq.ft.
Ground Floor dedicated to Retail Shops plus Anchor Stores -1.60 Lac sq.ft.

High Street Retail with Double Height Shops
High-speed elevators & escalators for easy access to all shops
Shops with wide frontage for maximum visibility

First Floor dedicated to Retail Shops plus Anchor Stores – 1.30 Lac sq.ft.
Second Floor dedicated to Food Court & high-end Restaurants – 1.50 Lac sq. ft.
Third, Fourth, Fifth & Sixth Floor dedicated to India's Largest Superplex by PVR with 18 – 21 Screens (4000 – 4500 seating capacity) – 1.50 Lac sq. ft.
Third Floor also dedicated to Entertainment Zone – 40,000 sq.ft.
Fourth, Fifth & Sixth Floor also dedicated to max+ + Business Centre & Banquet Hall
Seventh & Eighth Floor dedicated to Double Height Club Hou One of the biggest Club House in a commercial project with maximum open area
Ninth to Thirtieth Floor dedicated to luxury serviced apartments (1 & 2 BHK)
ELAN MIRACLE HIGHLIGHTS
The Elan Miracle Mall, has two diverse centers of activity – one internal and one external. Arriving from the West visitors' approach through a grand open courtyard with a footprint of over 26,000 square feet, that is generously landscaped on all sides and punctuated by water spouts, retail kiosks and activity spaces.
Four storeys of triple-A office accommodation overlook the courtyard, occupying the north western quadrant of the development. Approaching from the Dwarka Expressway to the East, a formal drop-off area, leads directly into the heart of the mall, with the atrium at its center.
The ground floor premises at Elan Miracle are designed for hypermarkets and retail stores for giving you a perfect shopping experience.
The club house allows people to enjoy an evening with friends. Indeed, you can organize a small get-together in club house with closed ones.
Taking note of the floorings, the living rooms have marble ones and bedrooms are decorated with laminated wooden one. This explicates class in itself. Of course, the beauty of the place lies in its pristine atmosphere.
The Elan Miracle accommodates a number of significant anchors including a rich and varied food court, as well as India's largest multiplex cinema complex of over 100,000 sq. ft, operated by PVR, with 18 screens incorporating a multitude of cinema experiences such as 7D, Gold screen and IMAX formats.
Six storeys above street level, the rooftop gardens serve as a tranquil retreat, for more relaxed leisure and entertainment activities.
Residential tenants and hotel guests can enjoy al fresco dining, pool and spa facilities, whilst for more active guests, an outdoor yoga studio and jogging track are provided.
Soaring to 85 and 125m respectively, the twin towers of hotel and serviced apartments, punctuate the Gurgaon skyline, providing luxury accommodation with all the facilities of a 5-star hotel.
The 150-key boutique hotel, has a dedicated drop-off and car park entrance at ground level, from where guests are taken by elevator to a voluminous double height sky lobby at podium level.
ELAN MIRACLE AMENITIES
High quality 3 tier security
1 BHK, 2 BHK Luxury Serviced Apartments
100 percent power back-up
Air-conditioned apartments
Amphitheatre with screen
24*7 WIFI zone available
Jogging track for fitness
Swimming pool and gym area as recreational zones
State of the art restaurant having special themes and, brewery as well as cigar lounge
India's Largest Superplex by PVR with 18 – 21 Screens
Daily cleaning services on time
Lush green environs and picturesque surroundings
Ample space for parking cars and other vehicles
Elan Miracle is amongst the largest commercial projects in New Gurgaon – 7 acres and 3-sided open plot
14 lacs sq. ft of saleable area
Leasing Partner JLL & PVR Cinemas
50,000 residential units in the vicinity
All shops on ground & first are double height (18 feet)
7th & 8th floor dedicated to double height club house
Retail Shops, Food courts, Multiplex
Site Layout – Elan Miracle Gurgaon
Let's BuildSomething Together
» 10 min. distance from proposed metro station 5 minutes approx.
» 10 minutes from NH 8 and Gurgaon biggest ISBT coming up in front of this project.
» Elan Miracle enjoys an unbeatable Location – 3 side open plot
» Near to Employment Hub Commercial Sector 88 proximity to IMT Manesar, Hub of Industrial, Commercial and Institutional Development.
» Top corporate office falls in close vicinity offering excellent job opportunities
» Well surrounded by 3 major townships like Vatika, DLF and Ramprastha BPTP
» India's Largest Superplex by PVR with 18 – 21 Screens (Leasing Partner JLL & PVR Cinemas)
» 7th & 8th floor dedicated to double height club house
» Retail Shops, Food courts, Multiplex
» 50,000 residential units in the neighborhood
» 14 lacs sq. ft of saleable area
» Swimming pool and gym area as recreational zones
» Jogging track for fitness
» Located on 135 mtrs. multi-utility corridor
» Green zone area around to keep the air fresh
» Connecting with 3 major highways
» Mixed Commercial Development
ELAN MIRACLE SPECIAL RATES
| | | | |
| --- | --- | --- | --- |
| Floor | Product | BSP | Fixed Rental For 2 Years |
| Lower Ground Floor | Retails | 15750 | ₹ 110 psf |
| Ground Floor | Retails | 20750 | ₹ 150 psf |
| First Floor | Retails | 13750 | ₹ 90 psf |
| Second Floor | Food Court | 12750 | ₹ 85 psf |
ELAN MIRACLE PAYMENT PLANS ( 35:65 )
SPECIAL PAYMENT PLAN IN READY TO MOVE IN PROPERTY
| | |
| --- | --- |
| Pay 35% Now | Balance After 1 Year |
ELAN MIRACLE LOCATION ADVANTAGES
Elan Miracle enjoys an unbeatable Location – 3 side open plot
Strategically Located in sector 84 Gurgaon
Bang on multi utility corridor
Well connected to CPR, SPR, ISBT & IGI Airport
1000 sq. ft project frontage on Dwarka Expressway
Close proximity to National Highway-8 for better connectivity with Delhi and Jaipur
Top corporate office falls in close vicinity offering excellent job opportunities