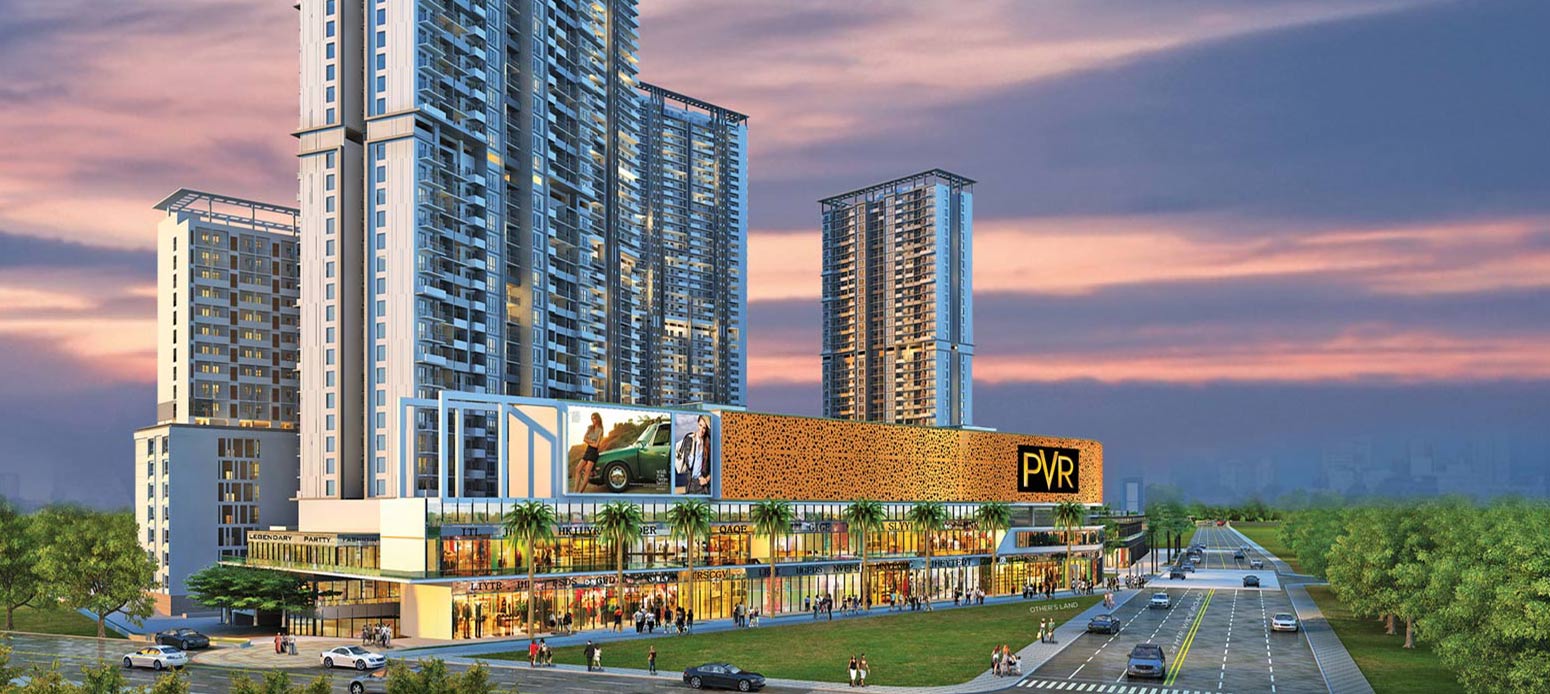 Details
M3M 65TH AVENUE OVERVIEW
M3M 65th Avenue is a world-class mixed use project situated in the prime location of Sector 65, Gurgaon. It comprises of retail units and chic residences which is one of a kind creation in the entire National Capital Region (NCR). The futuristic design and robust infrastructure, when combined with the innovative idea of retail and residences in a single project, creates the best place for making an investment.
M3M 65th Avenue is divided into two parts- 65th Avenue Retail and M3M Heights (Luxury Residences). Here, we will discuss the commercial part of M3M 65th Avenue.
M3M 65TH AVENUE KEY HIGHLIGHTS
Here are the top reasons why you should invest in M3M 65th Avenue.
World-class Shopping Experience- M3M gives a new definition to retail with this unparalleled range of retail shops. Every shop has ample open space and wide display area.
Double heighted shops
Maximum accessibility and visibility from all parts of the mall
Dedicated signage space in front of all retail shops
Well-planned floors for best experience
Theme-based Areas- This M3M project has theme-based boulevards that give the ultimate experience to the visitors. These boulevards are:
Broadway- High-street stores of some of the greatest lifestyle brands
Park Avenue- Parks, well-planned sidewalks, sitting areas and quiet cafes
Dedicated signage space in front of all retail shops
Wall Street- Convenience stores and Food and Beverages Shops
Central Plaza- The Central Plaza is the focal point of M3M 65th Avenue, Gurgaon. Visitors can spend quality time while looking at lush greens.
Comfortable Seating Arrangements
Landscape courts surrounded with greenery
Great cafes for wonderful experience
Activity arena for kids and grown-ups
Entertainment Zone- M3M 65th Avenue offers an ultimate entertainment extravaganza for the visitors. They can enjoy themselves in:
PVR 8-Screen Multiplex
Dining Avenues
Hangout Zones
Water Parks
Apart from these, M3M 65th Avenue will offer an exciting nightlife that all youngsters dream of. Food and Beverage streets act as a social hub for everyone.
M3M 65TH AVENUE LOCATION ADVANTAGES
Gurgaon is rightly named the Millennium City and M3M 65th Avenue adds to the modern grandeur of this city. Some of the location advantages of M3M 65th Avenue are:
Catchment of more than 15,000 families already living around the area
Well-connected via Golf Course Extension Road
Proximity to the proposed metro line
Multinational Corporations (MNCs) surround the area
Malls, hospitals, hotels and all social amenities nearby
Direct connectivity to Delhi via Sohna Road and NH-8
ABOUT BUILDER
M3M Group is among the leading real estate developers in Delhi/NCR. They have launched multiple residential and commercial projects in prime locations of NCR that stand as examples of excellence and beauty. Thousands of customers have had a great experience with M3M and its projects. This new creation by the developers- M3M 65th Avenue- is already garnering attention from investors as well as end-users.
M3M 65TH AVENUE LOCATION MAP